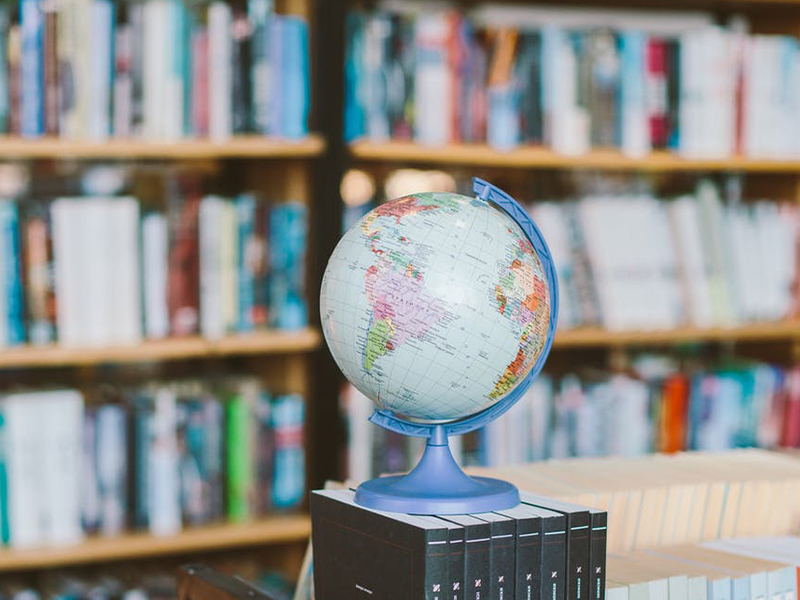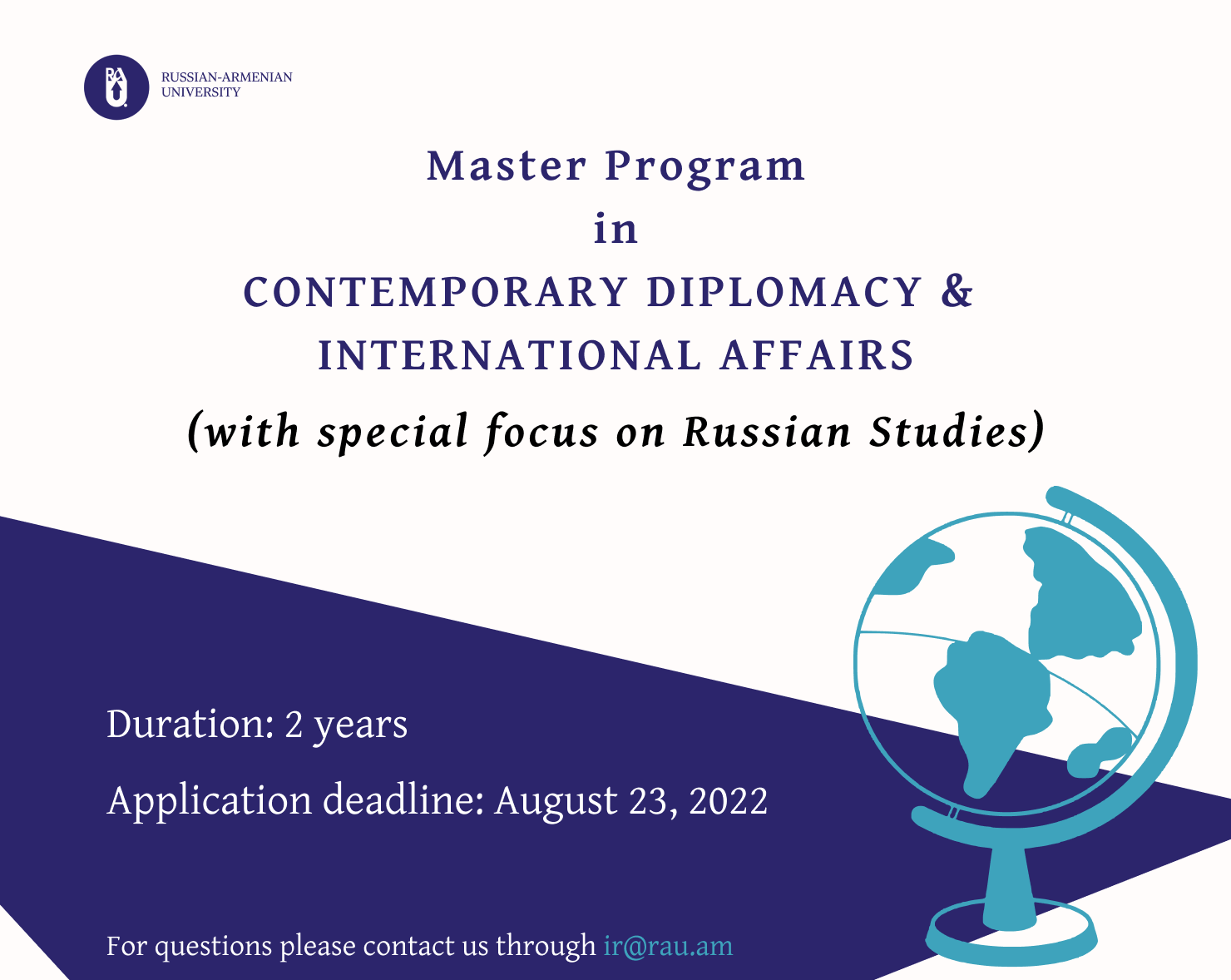 The Department of World Politics and International Relations of the Institute of Law and Politics at Russian-Armenian University is happy to announce the call for the second cohort of applications for its
English-language two-year Master Program in Contemporary Diplomacy and International Affairs
, which provides the opportunity of
special focus on Russian Studies
.
The Master Program is designed for those striving to receive cutting-edge and innovative education in the field of Diplomacy and International Relations.

For those who choose concentration on Russian Studies, the following courses will be available during 3 semesters:
• Introduction to Russian Studies
• History of Russia
• Russia's Domestic Politics
• Russia and the world: Security and Foreign Policy
• Russia in the post-Soviet space
• Introduction to Russian Culture
• Political system and decision-making in Russia
• Foundations of Russian Law
• Russia in Global Economy

In addition, you will expertise in design and methodology of research, as well as an additional opportunity for our students will be ensured to dive deeper into the specific segments and areas of the student's specific interest.

The Program will be open to potential students with a Bachelor's Degree in Diplomacy, International Studies, Political Science, Economics, International Relations, Business, Management, and Law from RAU and ALL Armenian and non-Armenian Universities, who, regardless of their initial Bachelor's Degree will decide to complement their studies with a Master's Degree in Contemporary Diplomacy and International Affairs.

The graduates will receive two diplomas – of the Republic of Armenia and Russian Federation.

The annual cost of the Program is 1,100,000.00 AMD.
Full application consists of:
- CV (no more than 3 A4 pages)
- Motivation letter (1 page maximum)
- Bachelor Diploma with grades.

All applicants will be invited to interview to ensure working knowledge of English (C1 level).