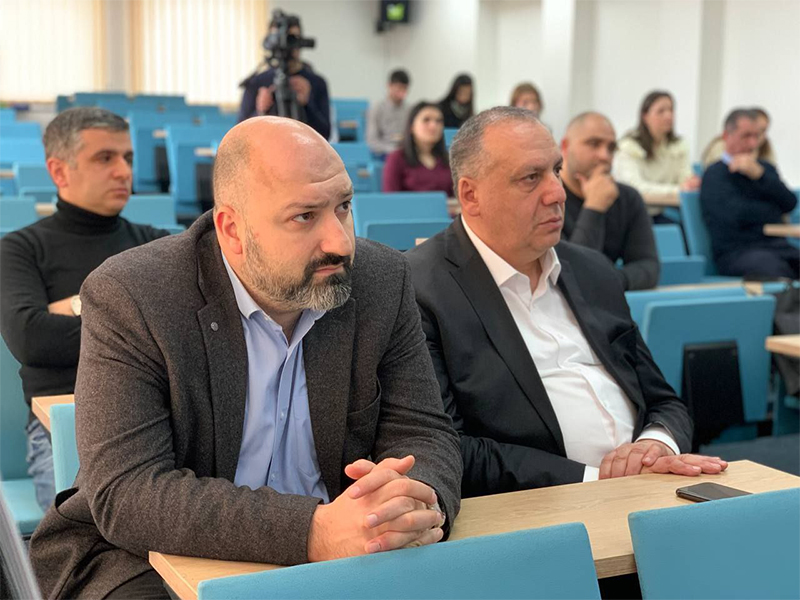 Representatives of ATF told about the main directions and prospects for the development of their work and discussed possible ways of cooperation with the university administration.
On February 7, representatives of Armenia's Technological Future Initiative (ATF) paid a working visit to Russian-Armenian University.

Representatives of ATF told about main directions and prospects for the development of their work and discussed possible ways of cooperation with the university administration. The main goal of the initiative is cooperation in the field of education, science, innovation and high technologies.

As noted by Russian-Armenian University rector Armen Darbinyan, RAU is one of the leading universities in Armenia, with innovations and high technologies being developed and applied; therefore, together with representatives of other universities, the development of cooperation programs with leaders in the field of education, science and new technologies has started here.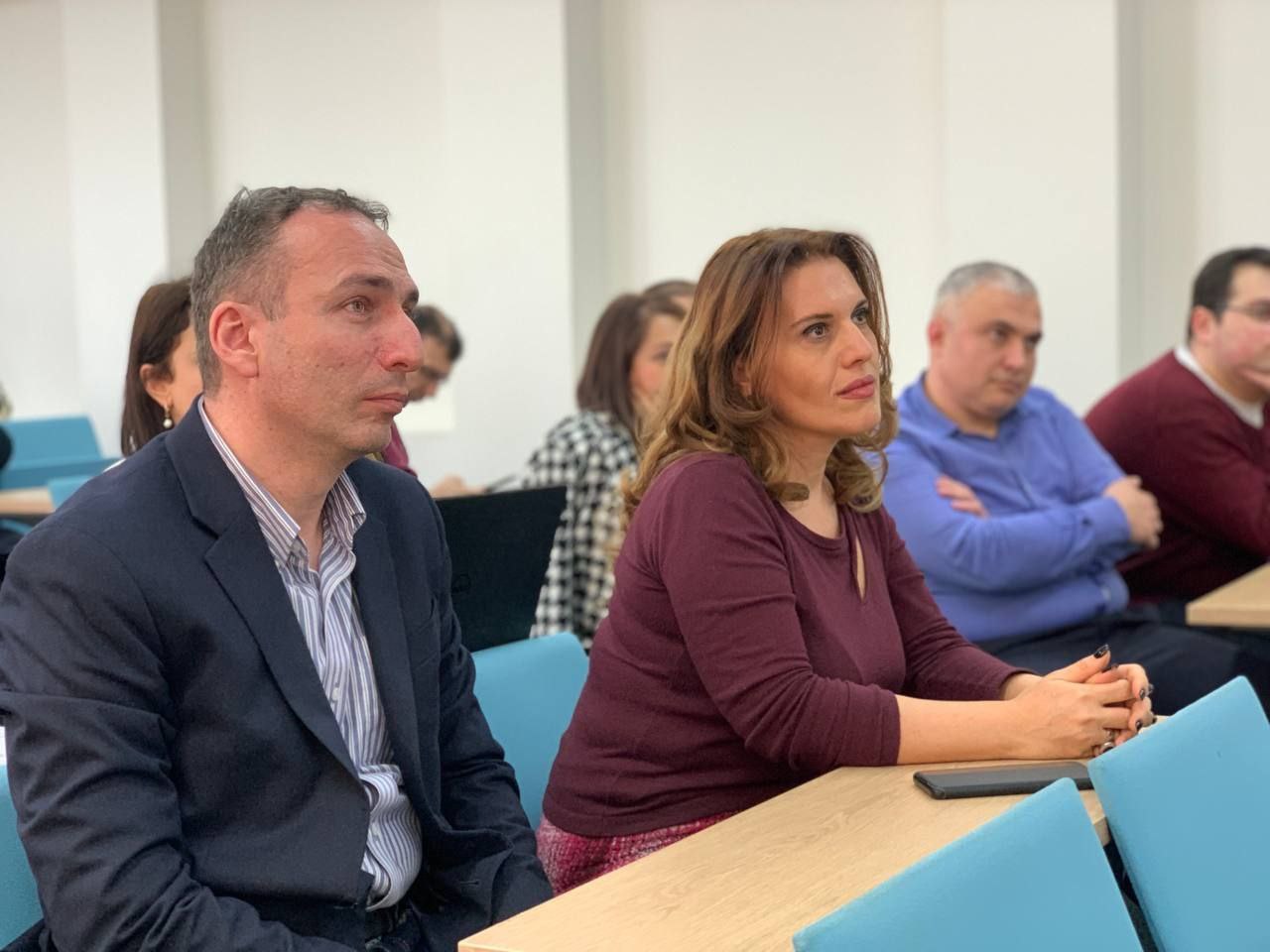 RAU decision-makers presented the university's programs related to the main activities of ATF, and also showed the guests into the key premises of the university and laboratories.

Rector Armen Darbinyan also told the guests about the values of the university and presented the international programs in which RAU participates. He stressed that this is a university where academic freedom and commitment to science are considered to be the key values.

"We have been bringing forward such an initiative for a long time, but it has never been implemented. In this regard, we are happy and ready to cooperate. We are open to any collaborative research for the benefit of science and our country," Professor Darbinyan assured.

About 35% of the students at Russian-Armenian University are foreign citizens, which underlines the strong potential of the university's international cooperation. RAU Vice-Rector for Science Pargev Avetisyan mentioned this and the main directions of scientific and educational activities of the university.

"Leading specialists and scientists of Armenia teach and work at RAU. Therefore, we managed to build an education program closely interrelated with science. As for the development of our state, science plays an important and paramount role. By helping each other, we will move forward," Pargev Avetisyan stressed.

It should be noted that in May 2022, 5 universities of Armenia signed a memorandum of cooperation in several fields. Each university presents its achievements in five fields in order to find ways of more effective cooperation.

"By combining the achievements of our universities, we will be able to achieve more global and significant results in the field of science and beyond. We hope to find ways for a proper use of the potential of our universities," said Arman Darbinyan, Head of RAU Department of Mathematics and Mathematical Modeling.

Representatives of other universities of Armenia also participated in the discussions.

Translated by Sofiya Safaryan,
I year Master's Student in Translation & Interpretation, RAU