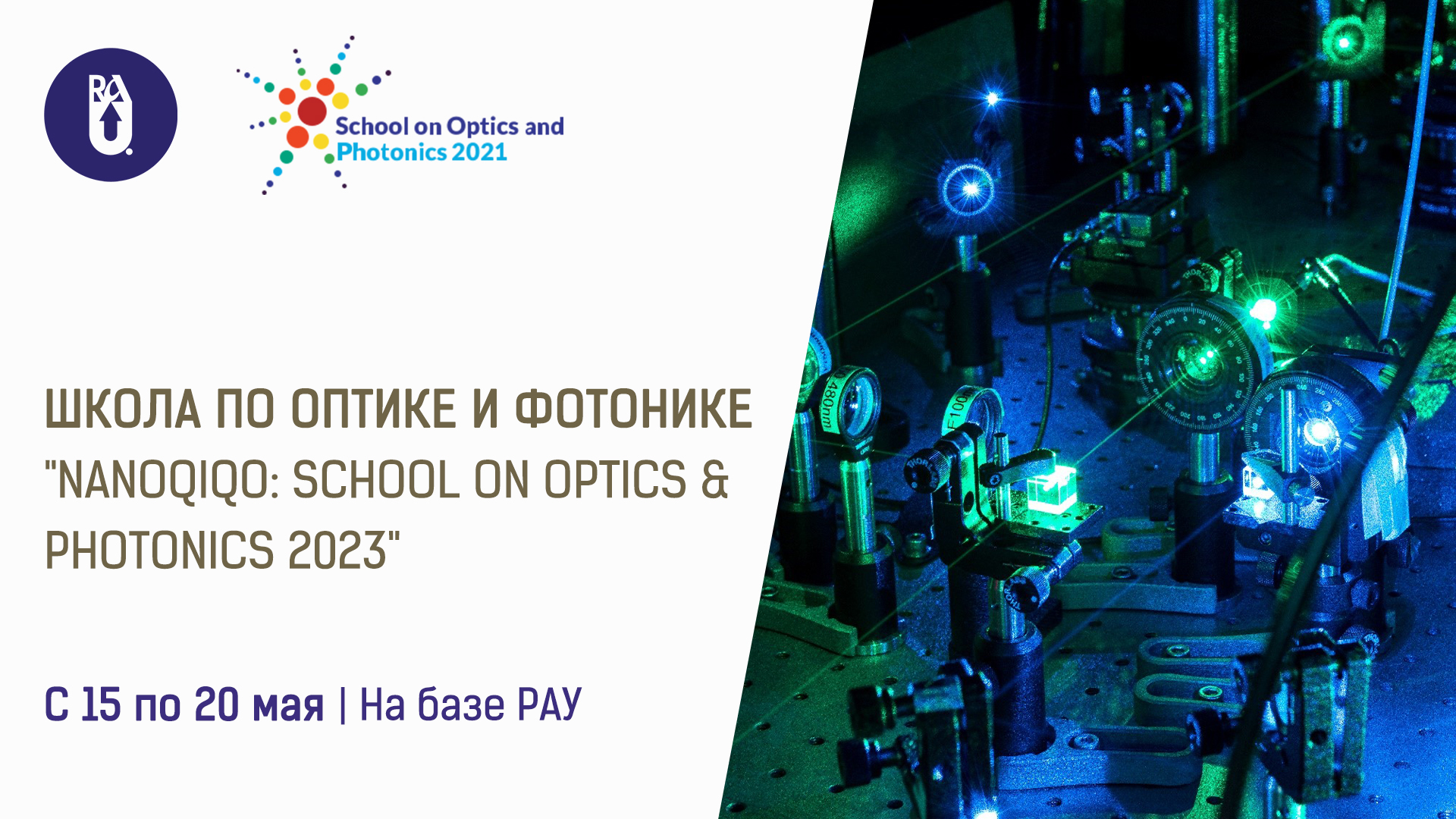 We are thrilled to announce our upcoming event, the "NanoQIQO: School on Optics and Photonics 2023", which will be held from May 15th to May 20th, 2023. This week-long event will offer a range of lectures and hands-on workshops by scientists and professionals from the world's leading research institutes, private companies, and consultancy agencies.
The main topics of the school are:
Quantum Optics
Quantum Information
Quantum Chemistry
Quantum Photonics
Structured Light
In addition to interactive discussions and networking opportunities with fellow students and professionals, attendees can also showcase their research in a short pitch competition. However, please note that the number of participants is limited, and only a small number of travel grants are available. The event will take place at the RAU, one of the foremost scientifically developed universities in Yerevan, Armenia. Registration for the event is open, so don't miss out on this incredible opportunity to learn from some of the brightest minds in the field of quantum optics and photonics.
The deadline for registration is 10th April 2023.
Register now with the link below:
More information can be found here:
The school is organized by the EU Horizon 2020 NanoQIQO project with the help of the RAU Optica & SPIE Student Chapters and EPS Young Minds Chapter.
We hope to see you there!