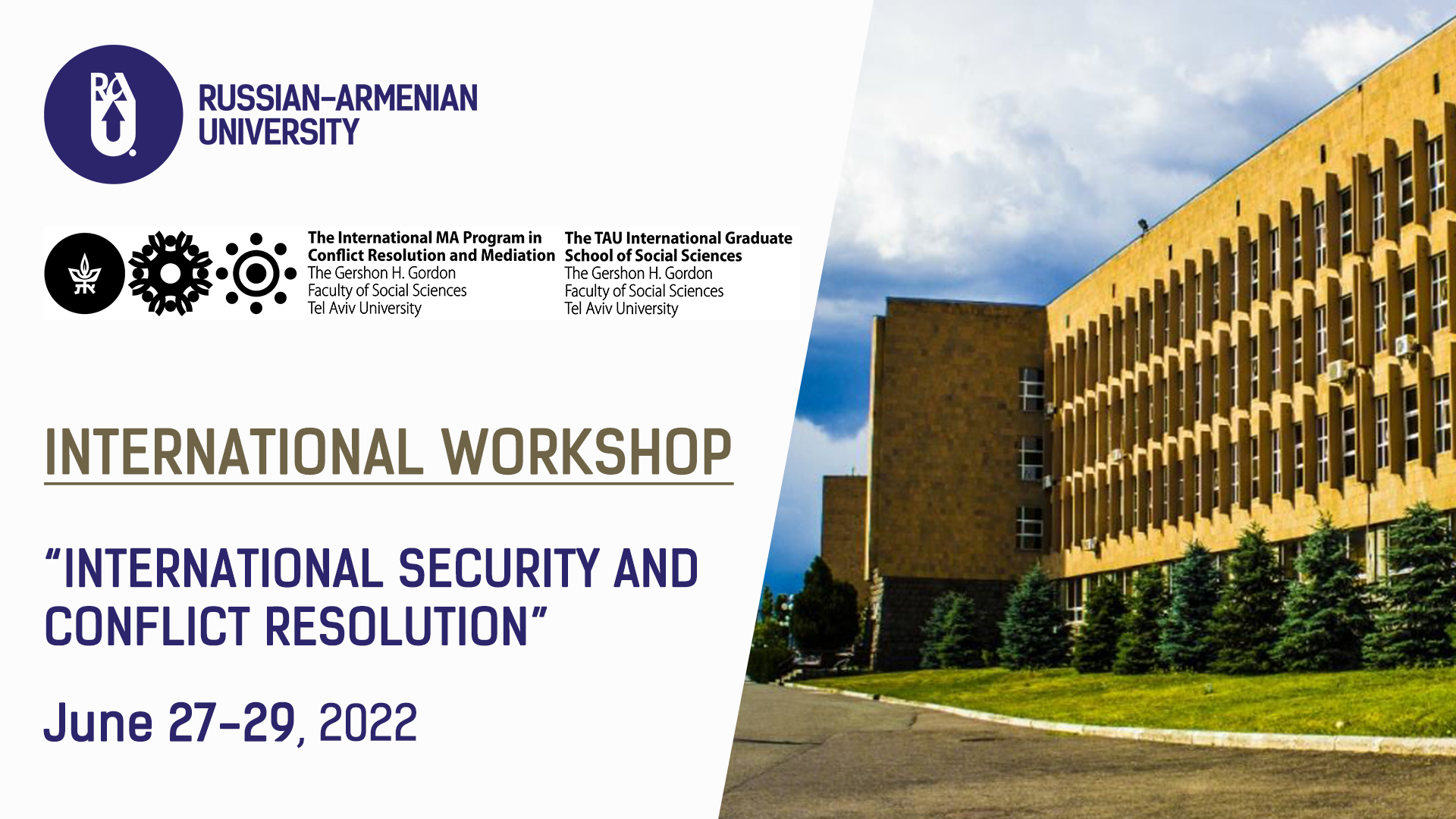 The three-day workshop titled "International Security and Conflict Resolution" and organized jointly with the Israeli Tel Aviv University will take place at Russian-Armenian University on June 27-29, 2022.

The workshop will bring together 16 graduate students from RAU and TAU. For three days the participants will attend lectures on such topics as state and army building processes in Armenia and Israel, relations with diaspora, as well Nagorno-Karabakh and Israeli-Palestine conflicts and potential for conflict resolution in the process of the developing world order.

The opening ceremony and plenary sessions will be held on June 27 at 11:00 at Russian-Armenian University.