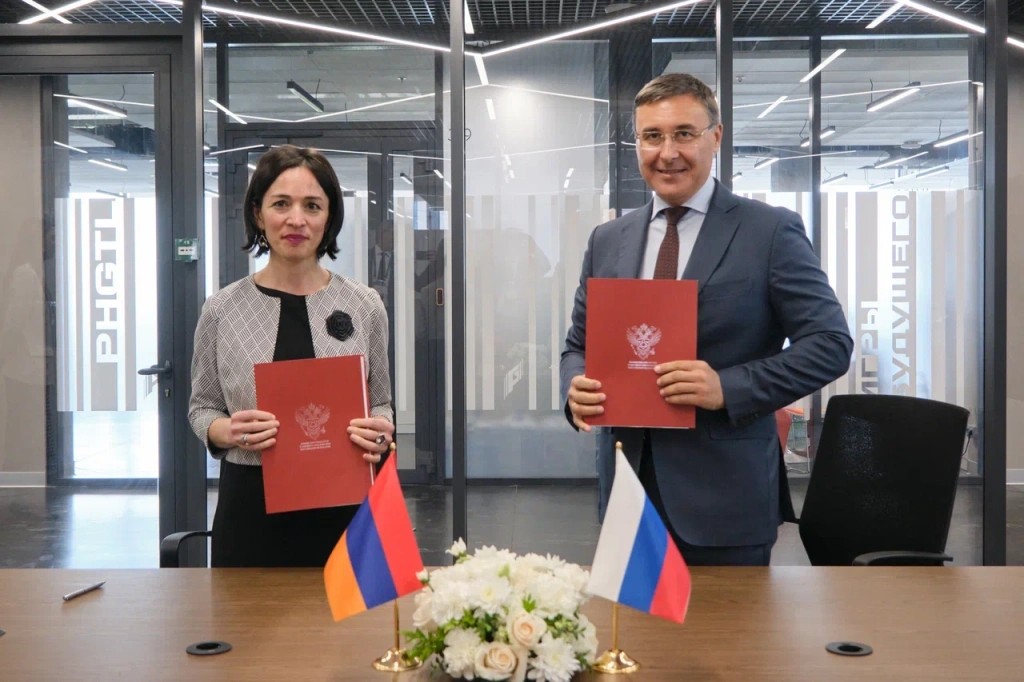 Edward Sandoyan was appointed Rector.
In order to create the necessary conditions to ensure the further activities of the university, the order to appoint the rector was signed by Minister of Science and Higher Education of Russia Valery Falkov and Minister of Education, Science, Culture and Sport of the Republic of Armenia Zhanna Andreasyan. Edward Sandoyan was appointed Rector.
Edward Sandoyan graduated from Sergo Ordzhonikidze Moscow Institute of Management (currently State University of Management) in 1981, and in 1983 he graduated from Karl Marx Yerevan Polytechnic Institute. He holds a PhD in Economics and has a title of professor of Economics. Prof. Sandoyan is the author of over 270 scientific papers, textbooks and monographs. He was granted the highest award of the Ministry of Education and Science of the Republic of Armenia, gold medal for his vast experience and outstanding achievements in science and education.
Prof. Sandoyan has worked in managerial positions of financial and insurance companies, the tax office and the Central Bank of Armenia. He also served as Minister of Finance and Economy of the Republic of Armenia.
His last position before his appointment as Rector was director of the Institute of Economics and Business and head of Russian-Armenian University Business School.
The Russian-Armenian University was founded in Yerevan in 1997. At present, 3.5 thousand students are enrolled at the university. Education in Russian is carried out in 122 educational programs. The programs which enjoy the highest demand are the following: Economics and Management, Linguistics and Literary Studies, and Political Sciences and Regional Studies.