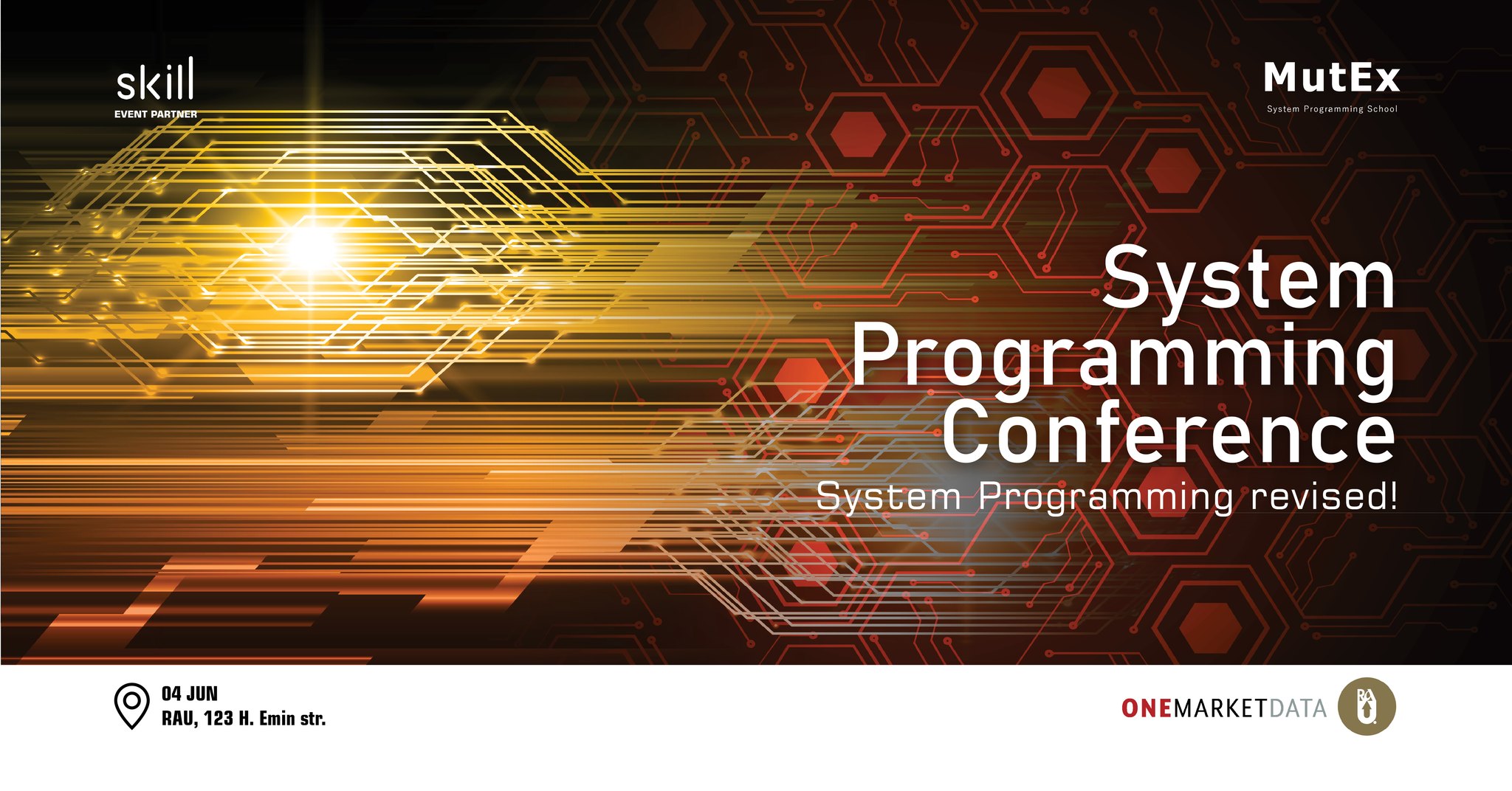 System programming involves the development of systems and tools with which applications are developed.

MutEx School initiated the System Programming Conference to popularize the idea of ​​system programming and its role in the future of Armenian IT for all those students who have already chosen or are about to choose education in technical faculties and for programmers.

The conference will gather specialists from leading Armenian and international companies, who will share their vision and knowledge about system programming with the participants on the following topics:

• Compilers and compiler technologies
• Chip design
• Operating Systems
• Other fields of System Programming
See you on June 4.
The large hall of Russian-Armenian University.
Participation is free, registration is required:
https://bit.ly/SysProgConf
.
The seats are limited.
Event format: hybrid

The organizer of the conference is MutEx School.
The organizing partner of the conference is Skill - Event Marketing Company.
The venue partner of the conference is Russian-Armenian University.
The key partner of the conference is OMD Armenia.